The Gili Islands are a group of 3 tiny islands, Gili Trawangan, Gili Meno and Gili Air, located to the northwest of Lombok. They are characterised by white sandy beaches fringed with palm trees and they are well known for their amazing coral reefs, the perfect place to go snorkelling and see if you can find Nemo! 😜
The Islands are the ideal escape from the chaotic mainland, with no motor vehicles it is the dream location to explore, either on foot or by bike! You can cycle around Gili Trawangan in around 2 hours and Gili Meno in about 30 minutes (told you they were small😝)
An advantage of the Islands being small is you can see both sunrise and sunset from either side of the Islands and it is truly beautiful. So grab a couple of beers one evening to watch the sunset or brave an early rise one morning to watch the sunrise over the ocean! We can assure you, its worth it!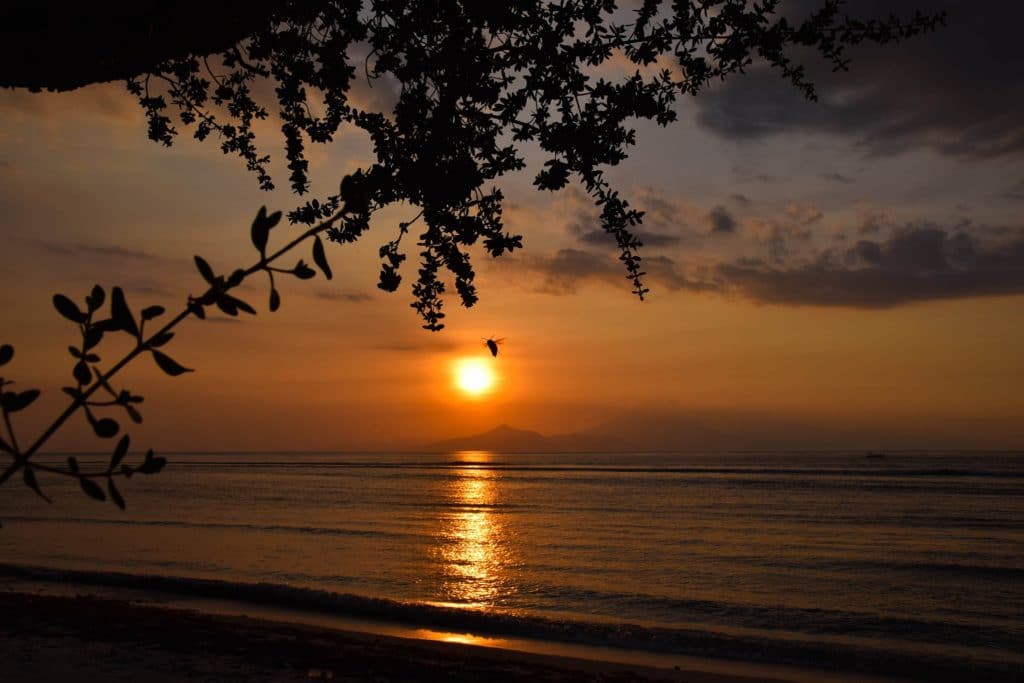 Gili Trawangan
Gili Trawangan is the largest of the three islands and known as a party Island and as soon as you arrive on Gili T you will immediately see why. Once you get off the ferry, you will sense the buzzing atmosphere and probably see people sipping on beers and cocktails on the beach.
With so many lively clubs and bars available, there is never a dull moment. Gili T is filled with people who share one common emotion… Partying 😜
The most iconic spot on Gili T is the Datu swing, this is a swing that is situated in the ocean! Datu Swing is very popular among tourists and it's a classic spot to get a good Instagram photo! The swing has become so popular, it is sometimes better known than Gili T itself!
Top Tip: Head there an hour before sunset to give yourself plenty of time to get that perfect Instagram photo that will make all your friends super jealous!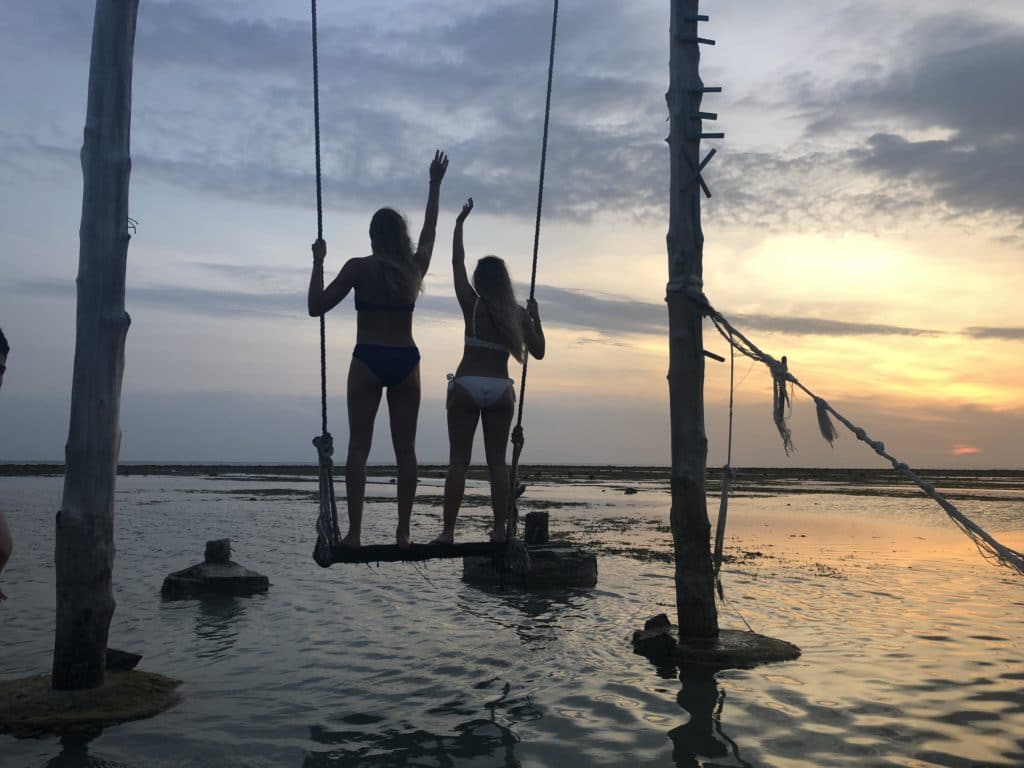 Gili Air
Need a break from all the partying? Why not head over to Gili Air, which is a lot more laid back and relaxing compared to Gili T.
One of the best things to do is to rent a bike and explore the island! Follow the beachside and see all the best beach clubs along the way and it's always worth stopping for a cheeky cocktail or two 😉
Gili Meno
Gili Meno is the smallest island and just off the shore is our personal favourite snorkelling spot. There are 48 life-size human sculptures formed in a circle. The Sculptures are a project called 'Nest' and placed there to act as artificial reefs to ensure that corals start growing. This results in lots of fish swimming around the sculptures and it is beautiful!
It now functions as a popular diving site and the perfect spot to get an insane photo!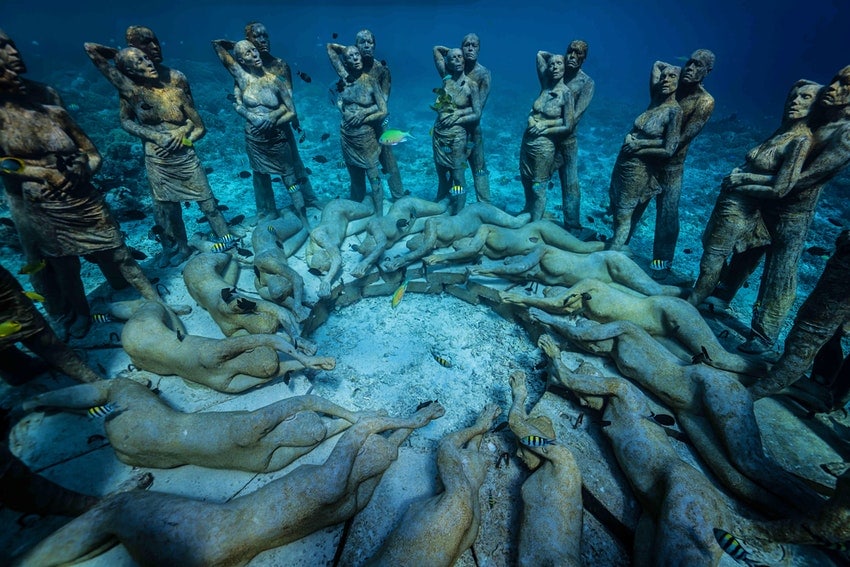 You're time visiting the Gili Islands will never have a dull moment and definitely will not disappoint! White beaches, crystal clear waters full of wonders to discover, plenty of bars and clubs to dance the night away in… What more could you want?
Lucky for you, our Camp Bali Island Hopper programme includes all of this! So what are you waiting for? 😃
Much love,
The Camp Team x