Nusa Penida is the largest of the three Nusa Islands just off the mainland of Bali. Despite being the largest though, its one of the least built up – whilst you may not find the quirky cafe's and snazzy restaurants that the rest of Bali boasts, Nusa Penida houses some of the most incredible photogenic sights in all of Indonesia! Since there's so much to see on tis beautiful island, we recommend at least a couple of nights stay – especially if you're looking to do the amazing boat trips to nearby islands! Here's a few of our favourite Nusa Penida hotspots:
KelingKing 'T-Rex' Hike and Beach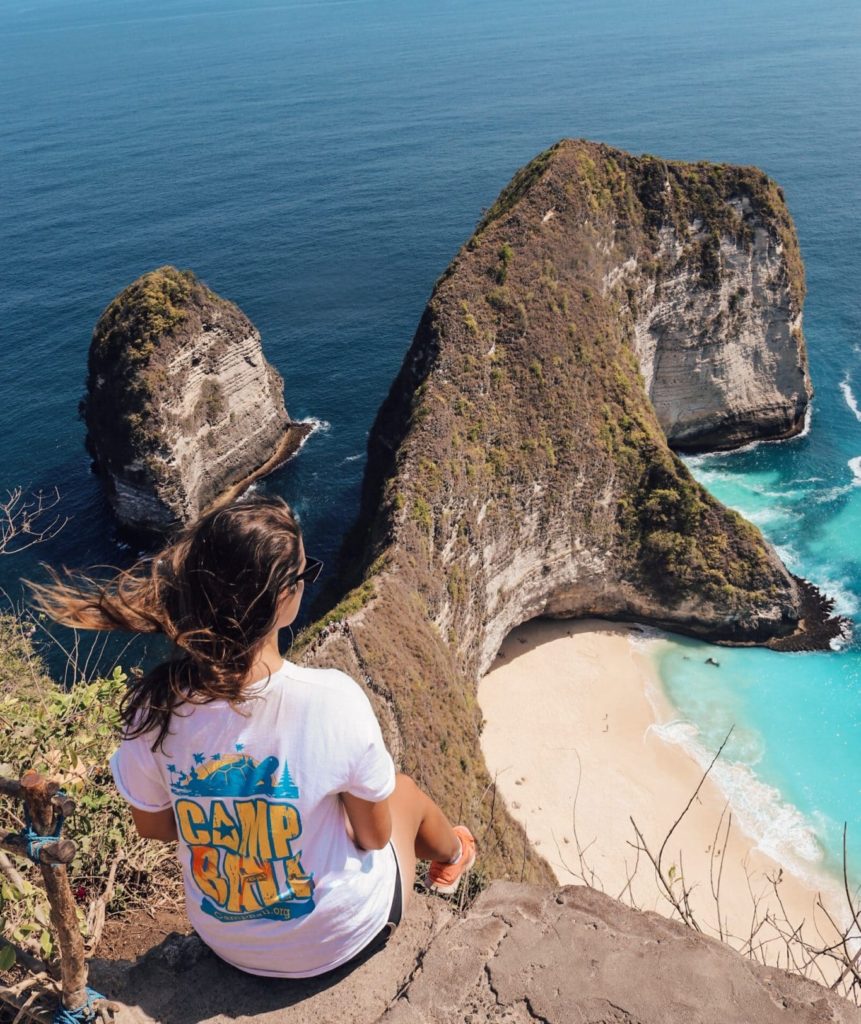 Everyone's seen the famous picture, but in person this Instagram famous coastal cliff-line is absolutely breathtaking (and strangely alike to a T-Rex, hence the name!). Set your sights on crystal blue waters and crashing waves, and if you dare take the hike down to KelingKing beach at the bottom of the cliff. The trek down is pretty challenging, however doesn't disappoint when you reach the secluded beach at the bottom! Just be sure to make it back to the top before sunset! (we recommend allowing at least an hour to get down and back up again).
Angels Billabong and Broken Beach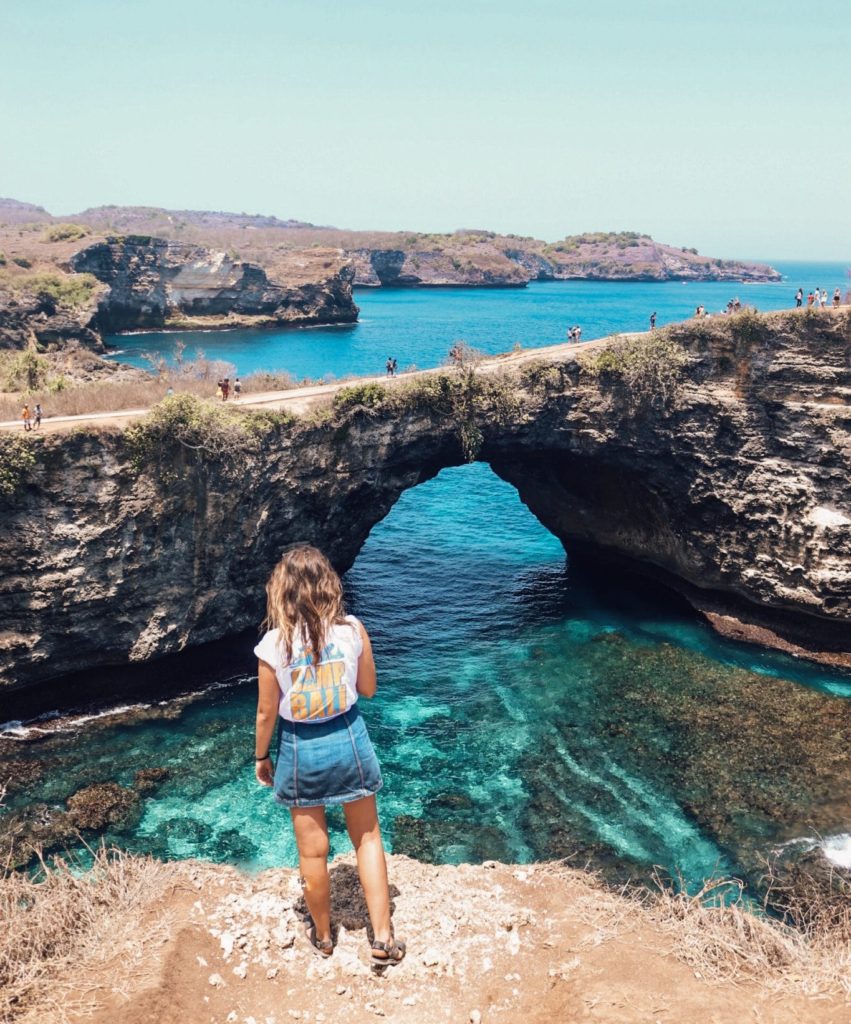 Anglels Billabong and Broken beach are two other popular attractions in Nusa Penida. With a natural infinity pool, framed by rocks overlooking Manta Beach, Angels Billabong hosts some incredible insta-worthy shots! Swim in the warm sea pools or walk around the cliffs and gaze upon the ocean beneath you – if you're lucky, you may even see Manta Rays passing by! Angels Billabong is located nearby to Broken Beach otherwise known as 'Pasih Ug', so we recommend doing both attractions in one day if possible. The naturally formed rock lagoons offer a scenic seascape, but be sure to only swim at low tide!
Snorkelling/Boat Trips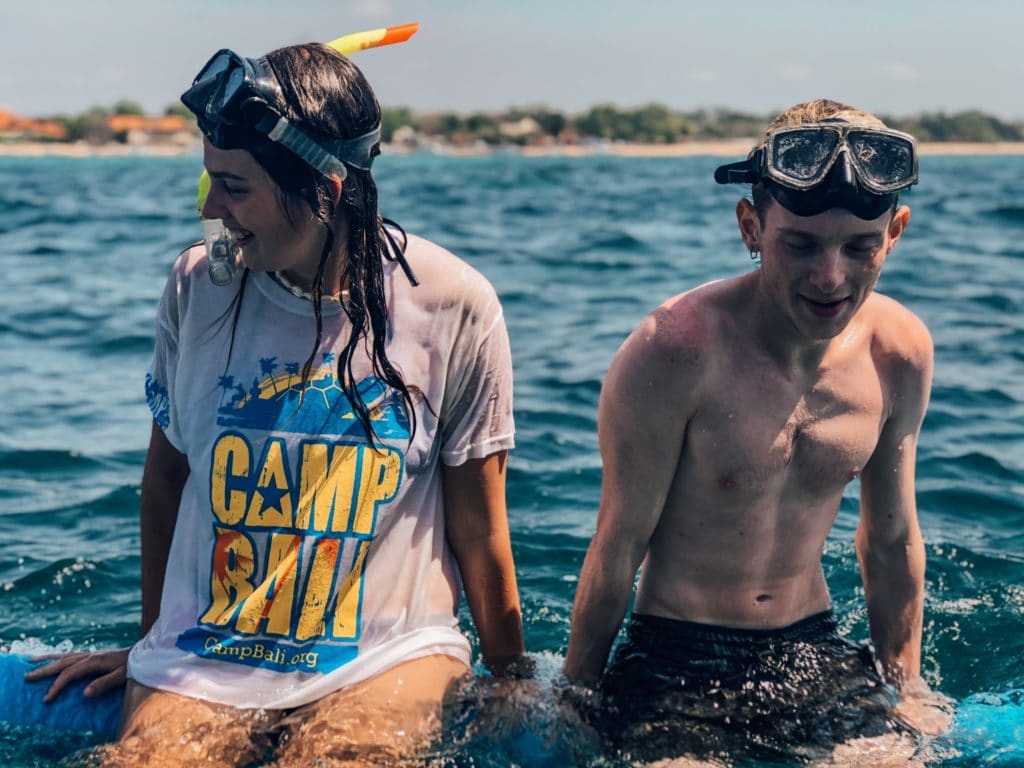 From Turtles to Manta Rays to Dolphins and the most tropical Fish, there's so many things to see under the sea in Bali! Here's just a few of the best places we recommend to boat trip to (take a snorkel, for sure!) – Crystal Bay, Manta Bay, Gamat Bay and KelingKing Beach.

Turtle Conservation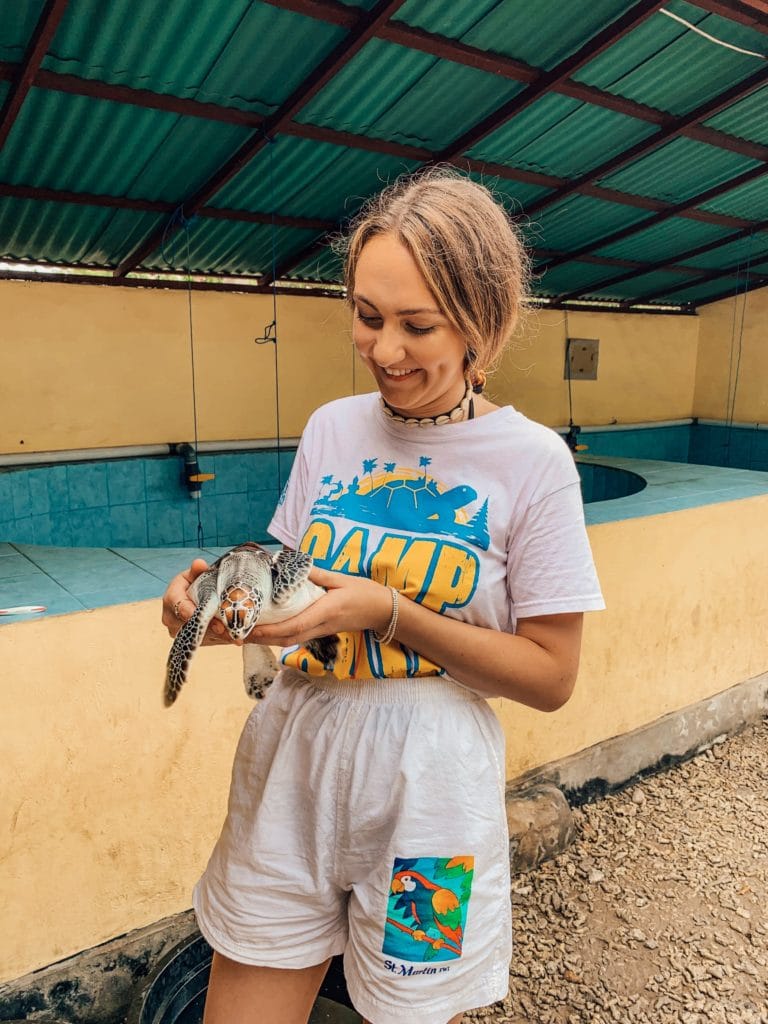 Whilst on Nusa Penida there are endless opportunities to experience Balinese sealife – hop on a boat tour and you'll find yourself snorkelling with turtles, manta rays, dolphins etc, however there's something really unique about performing some conservation! Nusa Penida is home to several turtle conservation centres where you can learn all about the life of a turtle, how they are affected by global warming and plastic pollution as well as clean their habitats and feed them! And of course, you can't forget that turtle selfie! Check out the incredible CampBali programme itineraries for the work we do working with the best turtle conservation centre on Nusa Penida.
Beach Clubs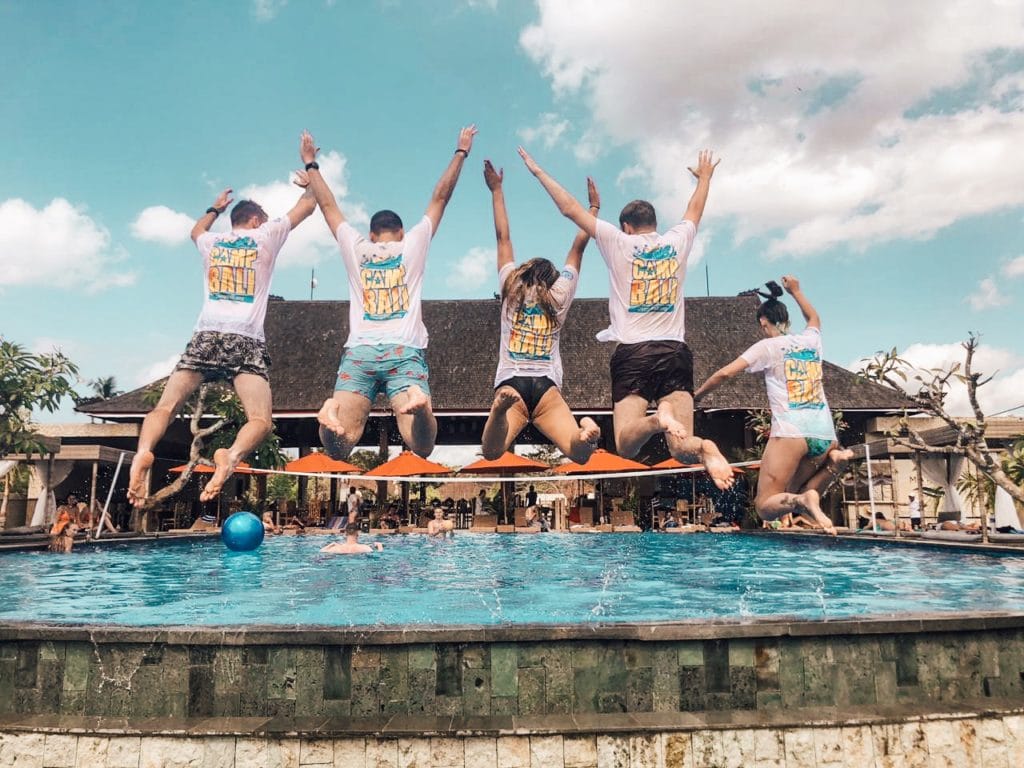 Bali is world renowned for its quirky and jazzy beach clubs, and as a new, up and coming island, Nusa Penida is very new to the party BUT we would 100% recommend a visit to Maruti beach club and AMP beach club! Soak up the rays and be waited on with cocktails and delicious cuisine – both Balinese and Western! Swim in a luxury pool and gaze out to a palm-fringed beach – bliss.
If this sounds like your idea of paradise, explore Nusa Penida on our 20 day Camp Bali programme next summer!
Much love,
Camp Bali Team x