Day 1 – Arrival Day
Arrive at Denpasar airport before heading to your accommodation in Ubud. Today will be your first day of this thrilling adventure package.
You will start your program with an induction session where you will learn your program for the next 3 weeks and get to know the cultural and dos and don'ts in Bali.
Day 2 – Surfing Lesson & Tanalot Temple
Let's explore!
In the morning, you'll have a cultural induction of Bali, before heading off to catch some waves during a surf lesson.
After, you'll visit Tanalot Temple, known as the Temple on the Water, where you'll be able to watch the sunset.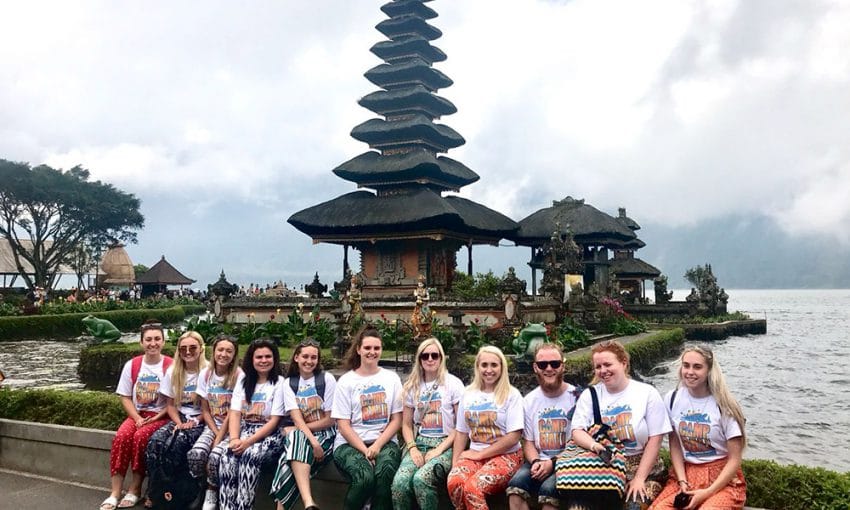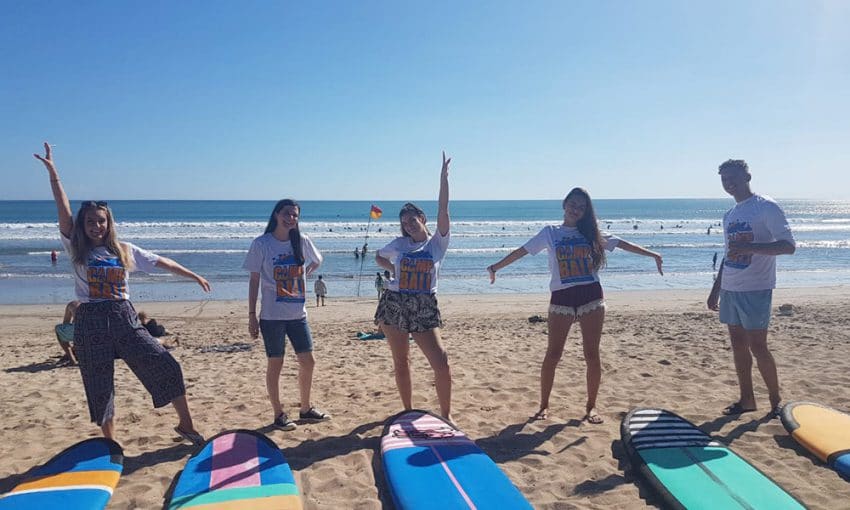 Day 3 – Ubud
Today you will visit the Ganuung Kavi temple and see the amazing monkey forest located at the heart of Ubud. Visit Tirta Empul, witness a Kajak dance and rice fields.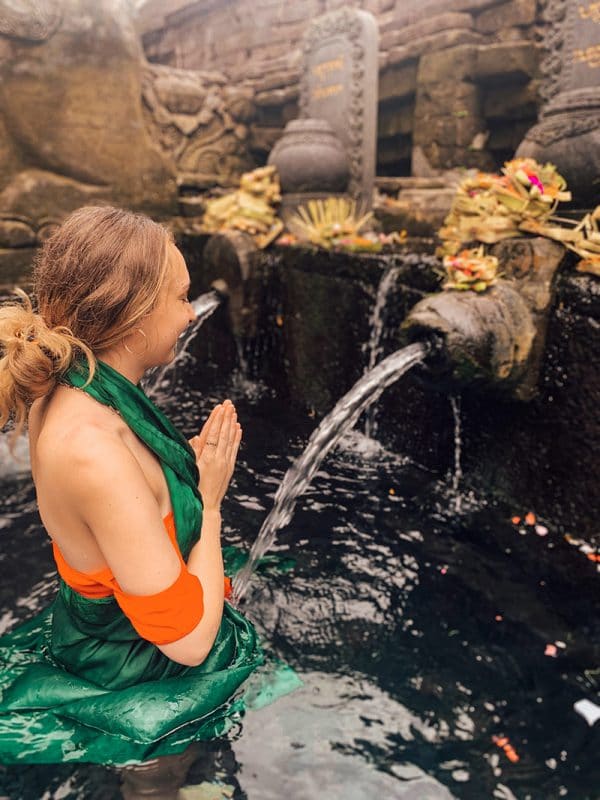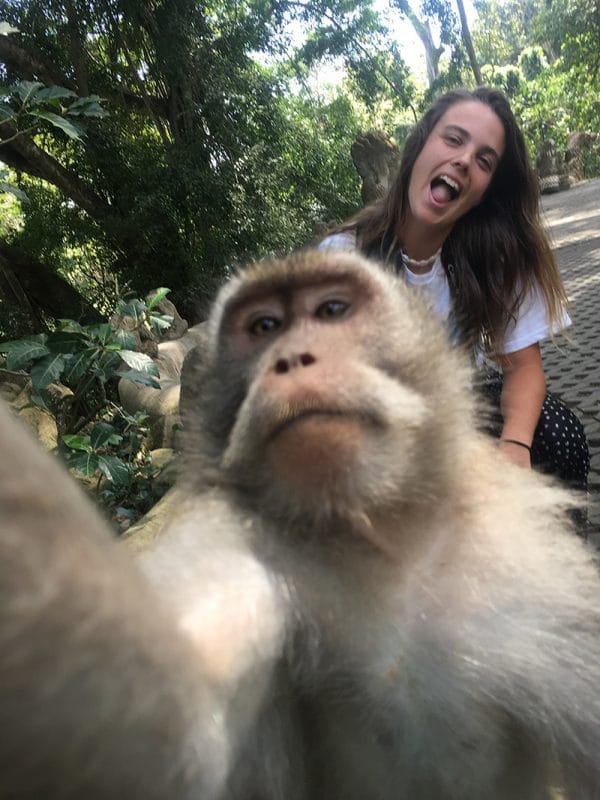 Days 4-5 – School Visit
The next 2 days will be spent teaching local children English.
You will get help from our reps beforehand to help you prepare your lessons.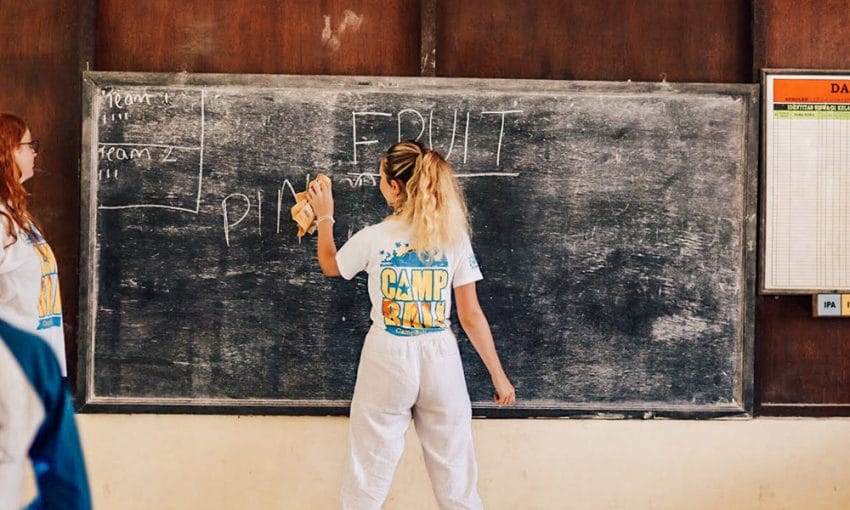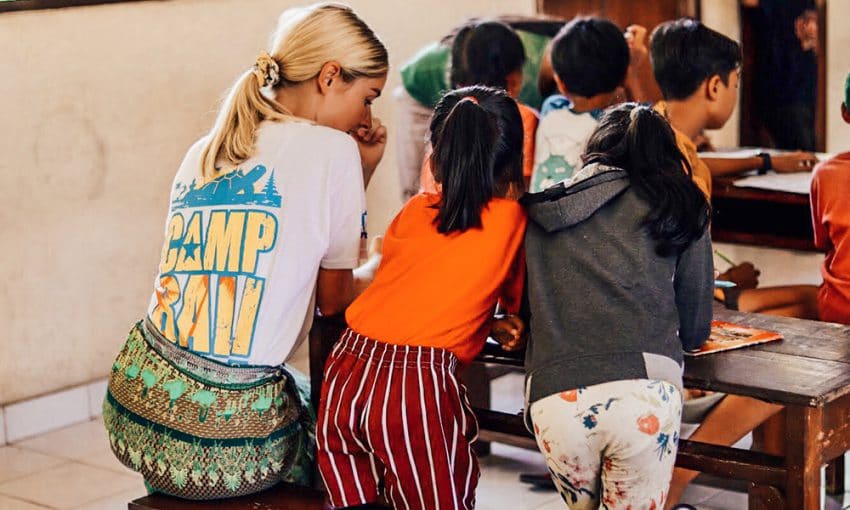 Day 6 – Nusa Penida
Transfer to the beautiful Nusa Penida.
Here you will spend the day exploring Crystal bay, Angel Bilabong and Broken beach.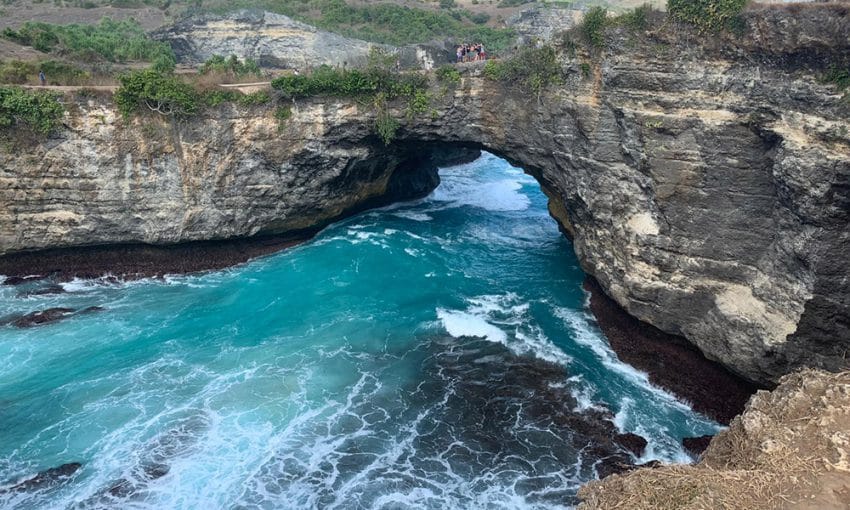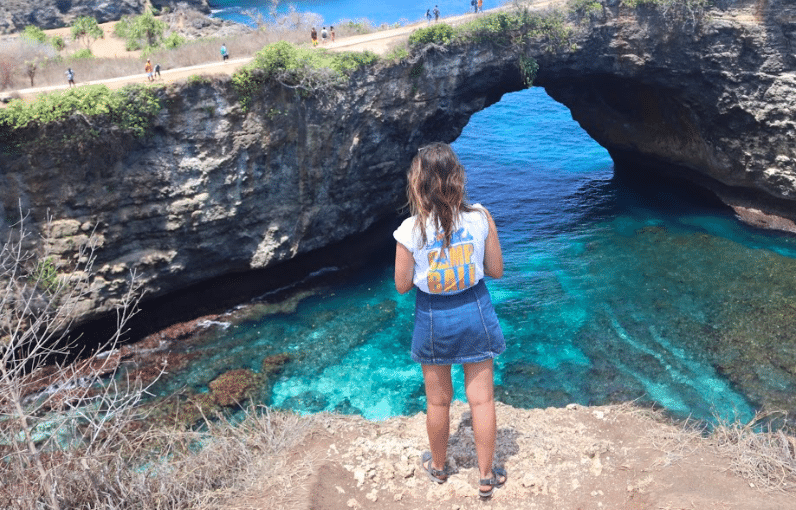 Day 7-9 – Turtle Conservation Project
Get involved in helping these beautiful creatures.
You'll spend your days helping to feed them, maintaining and cleaning the sanctuary grounds, cleaning enclosures, supporting the environmental education programs, repairing animal education displays and doing beach clean ups.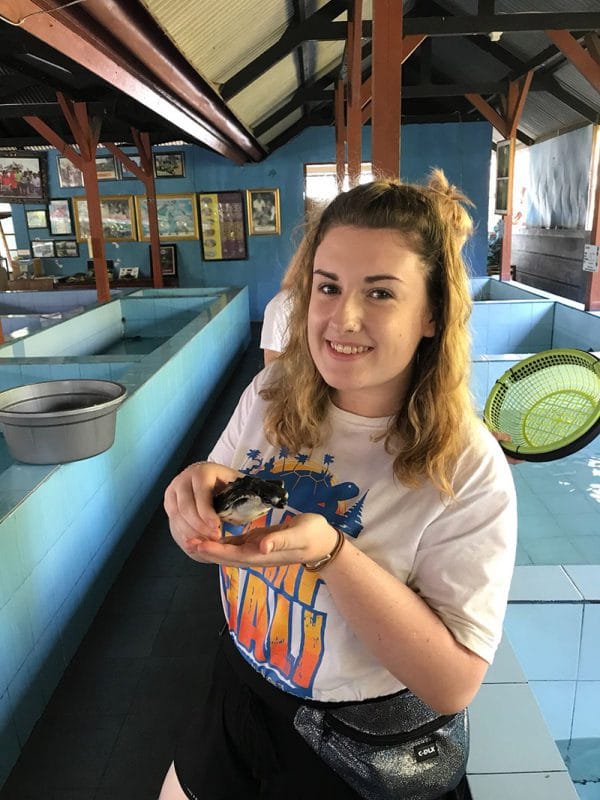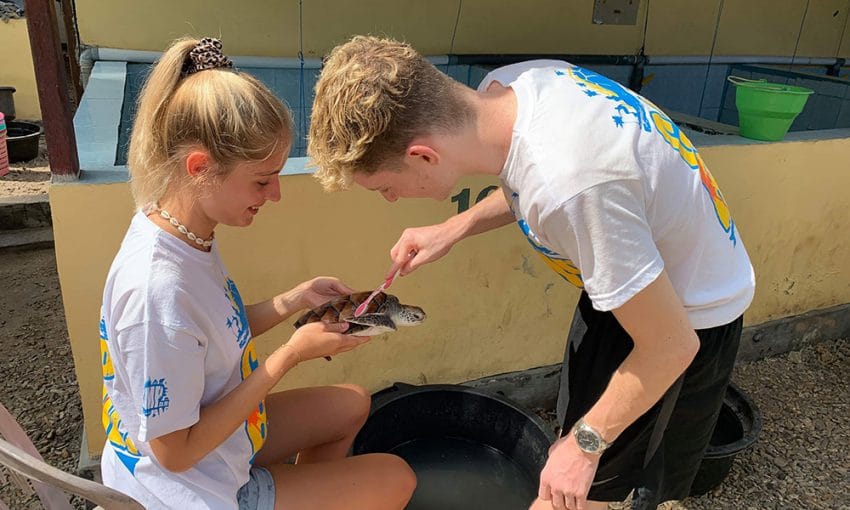 Day 10 – Ubud Transfer
Transfer to Ubud. Upon your arrival in the town known for traditional arts and dance, we'll settle into the accommodation in preparation for the next leg of our trip!
Day 11 – Lempuyang Temple/Tirta Gangga Taman Ujung
Today you'll be heading on a day brimming with culture and history. We'll visit the Lempuyang Temple, located in East Bali.
This incredible attraction is one of Bali's oldest temples, a must-see during your trip!
We'll then head to Tirta Gangga Taman Ujung, otherwise known as 'The Water Palace', an aquatic wonderland comprising large ponds and stunning scenery.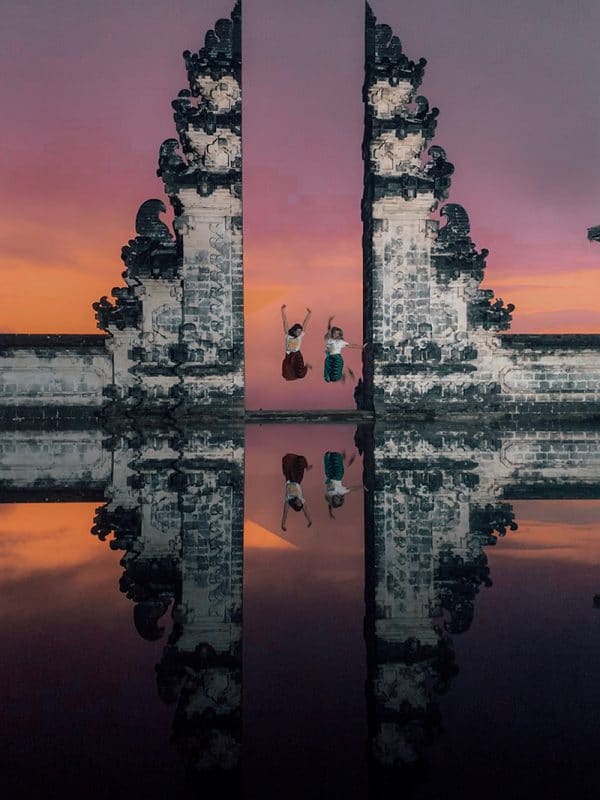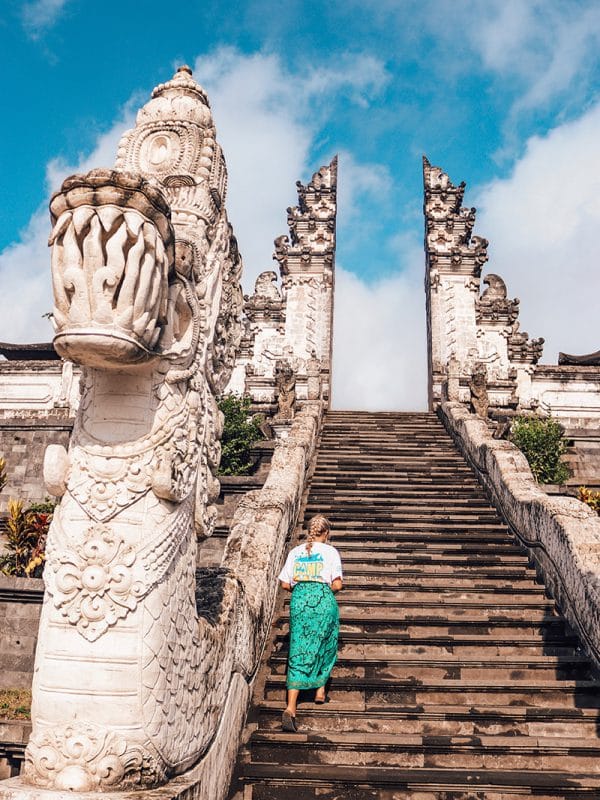 Day 12 – Git Git Waterfall, Jatiluwih, Beretan Lake
The cascading Git Git Waterfall is next on the agenda, with the hidden treasures deep in the forests of Central Bali guaranteed to take your breath away.
The Jatiluwih Rice Terraces and a visit to Beretan Lake, neighbour to Mount Bratan and Mount Catur will round off another memorable day!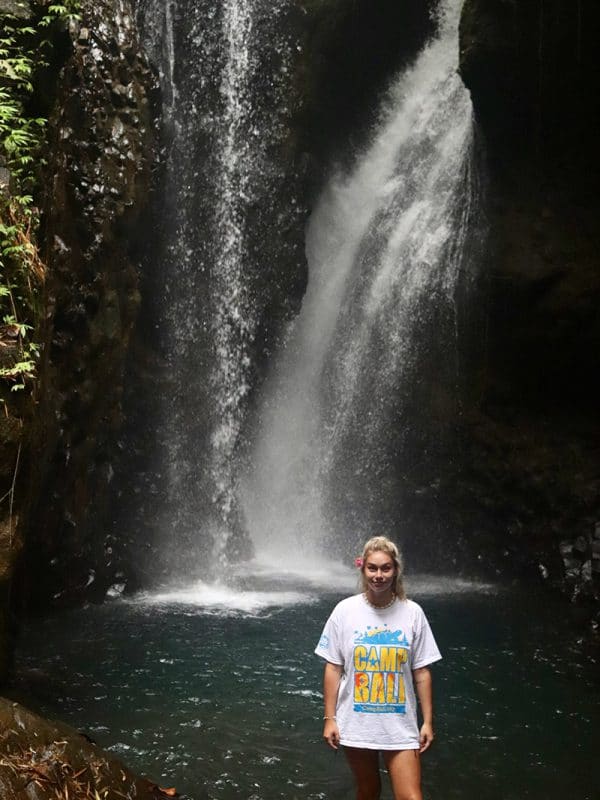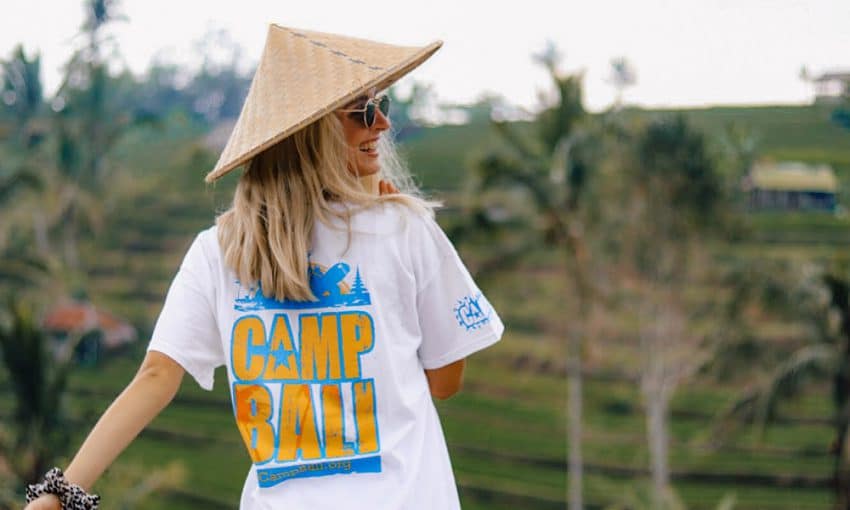 Days 13-15 – Back to School
Today we will get involved in a new school project where you can re-visit your teaching skills.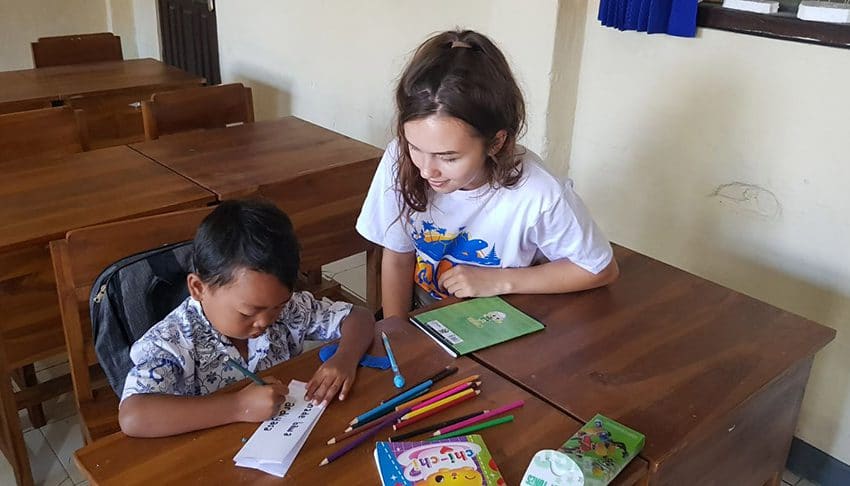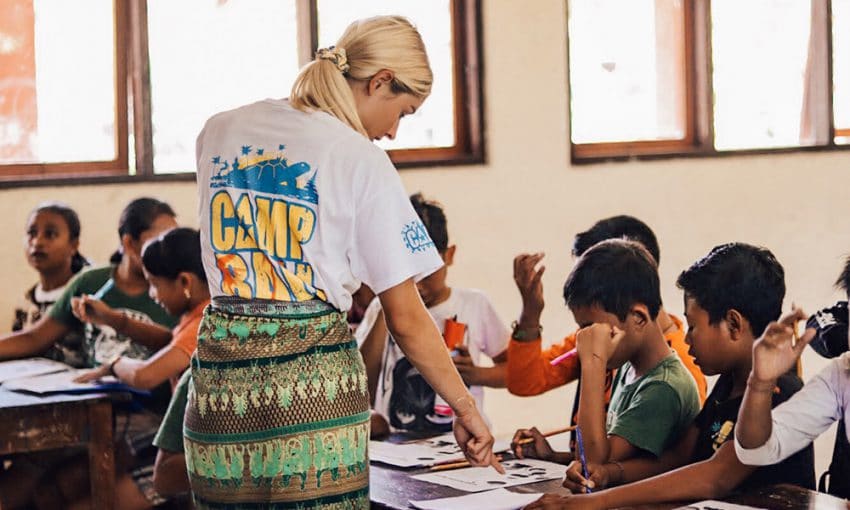 Day 16 – White Water Rafting & Transfer to Seminyak
Today board a white knuckle ride as we prepare for a bout of white water rafting!
When the adrenaline rush has subsided, prepare for a transfer to Seminyak, a resort in southern Bali.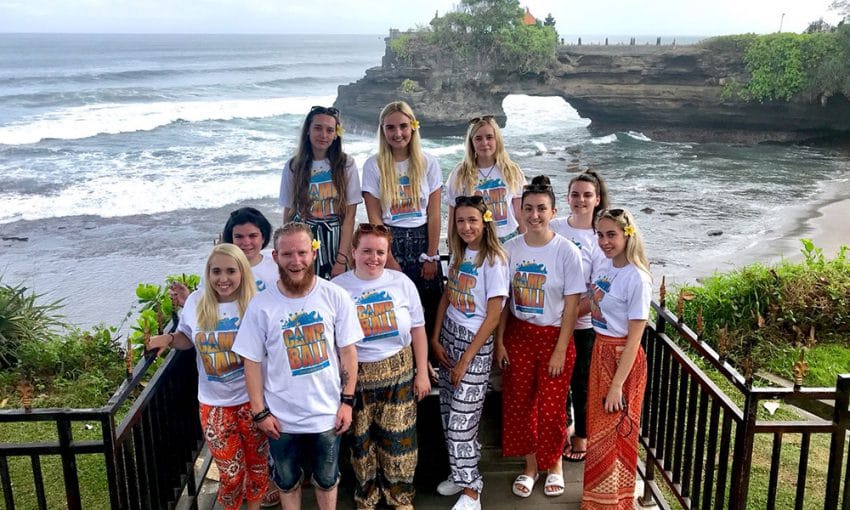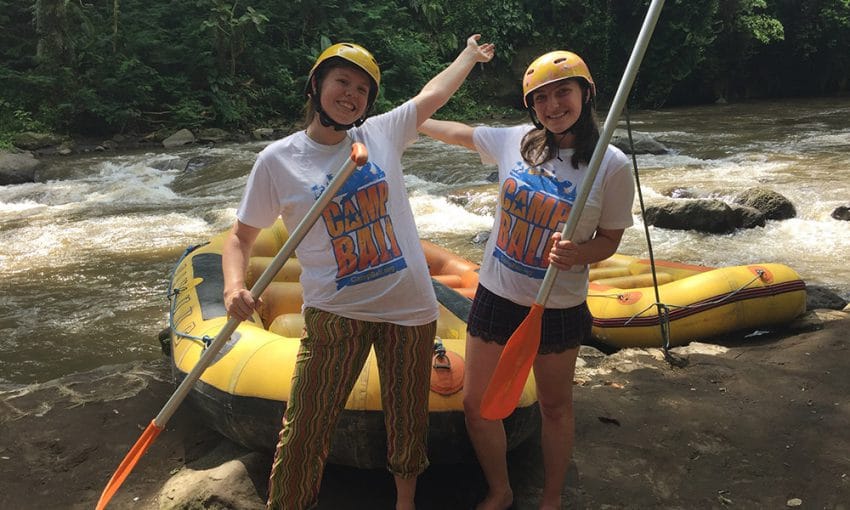 Day 17 – Sea Day
Today is a sea day! Get those snorkels on and explore the beautiful coral reefs, if you are lucky you might even spot a turtle!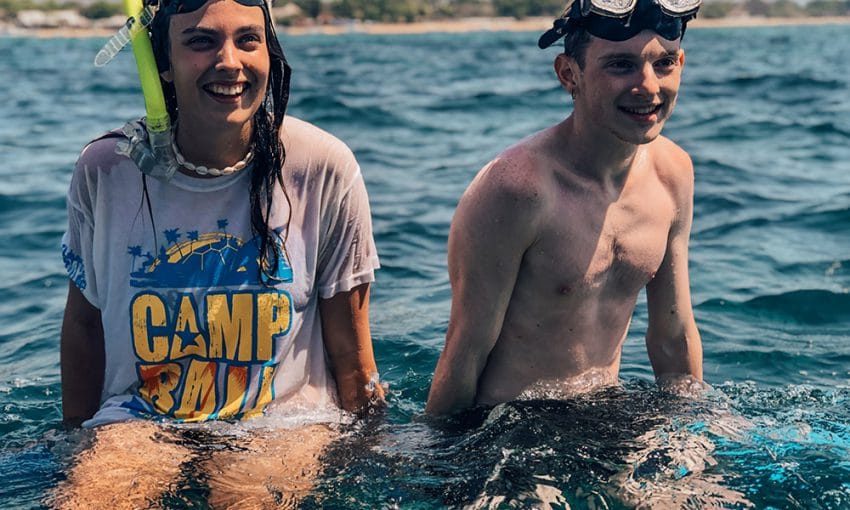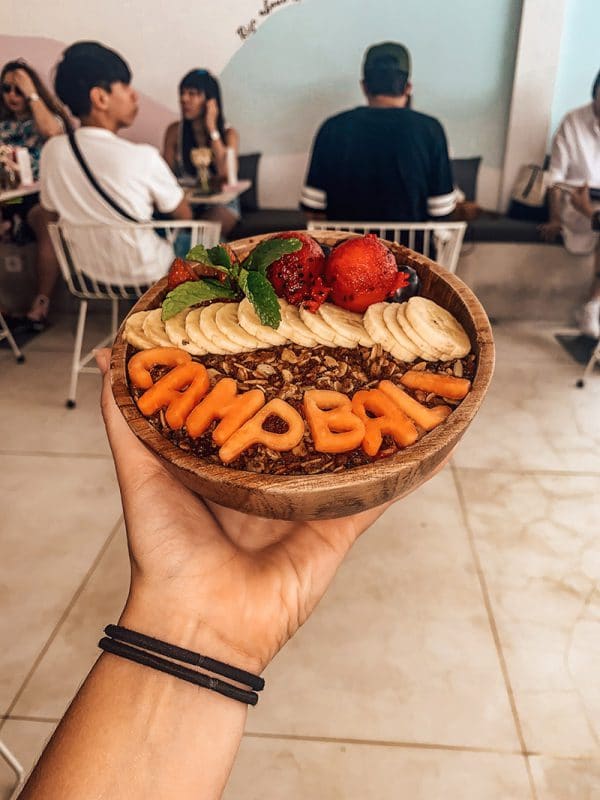 Day 18 – Water Park & Sky Garden
Today, you'll head for a fun-filled day at Waterbomb Water Park, voted Asia's number one water park!
After drying off, we'll head to the idyllic Sky Garden Buffet, for an all-you-can-eat extravaganza! (Meal & Drinks package)
NB: Applicable between buffet hours of 5pm and 9pm only.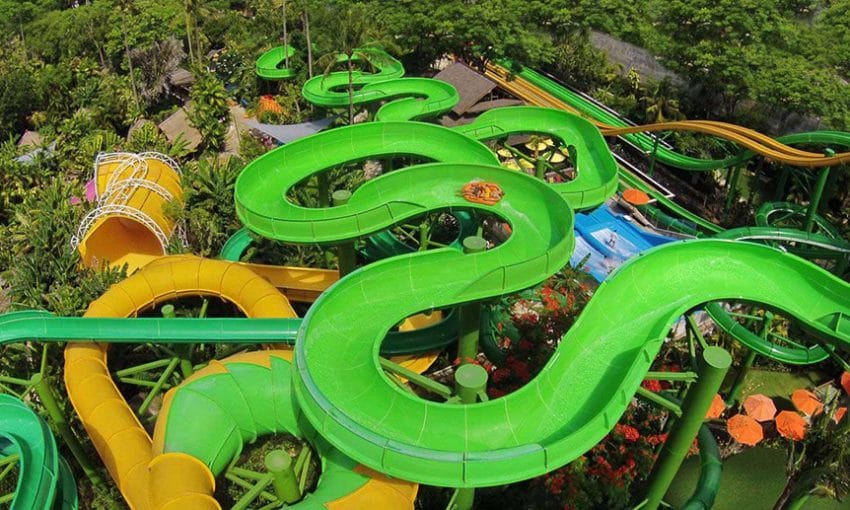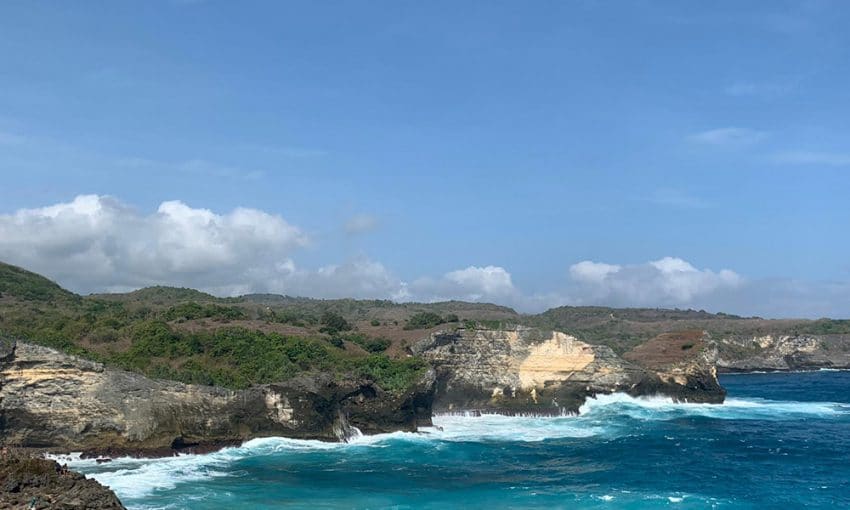 Day 19 – Free Day
Today is your last full day at camp so we have kept this free for you to do whatever you would like.
Why not use your last day to kick your feet back and enjoy the sun or even grab some last-minute souvenirs?
Day 20 – Departure Day
Time to say goodbye to your new friends, taking lifelong memories with you!