Day 1 – Arrival and Orientation
Arrive before 5pm for a free airport pickup from Denpasar Airport (DPS). Transfer over to your accommodation in Ubud – freshen up (or take a nap after a long flight!) before an induction session outlining the next AMAZING 10 days!
Afterward, head out for an evening meal with your new camp friends!
Day 2 – Surfing Lesson and Tanalot Temple!
In the morning, head off to catch some waves during an authentic Indonesian Surf lesson! Not your thing? Spend the morning soaking up some rays on stretches of white sandy beaches and swimming in the sea. In the afternoon, visit 'Tanalot Temple', otherwise known as the temple on water to watch the sun go down – camera's at the ready! Meals Included: Breakfast.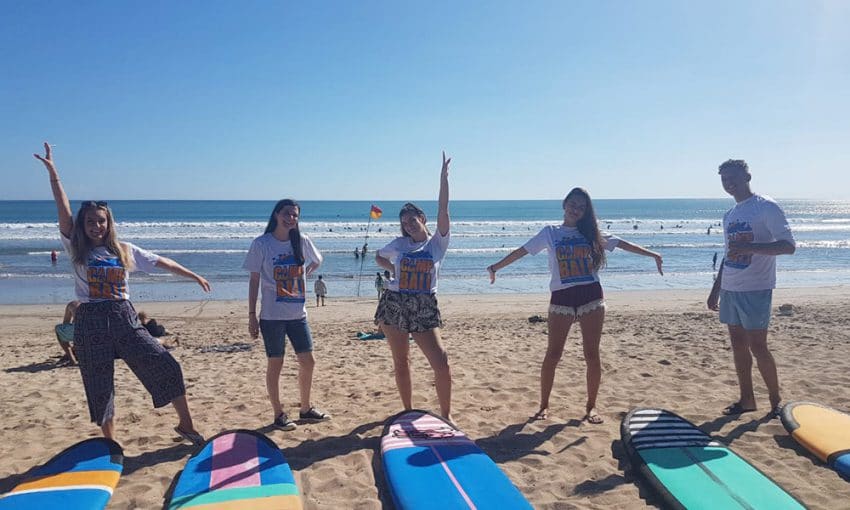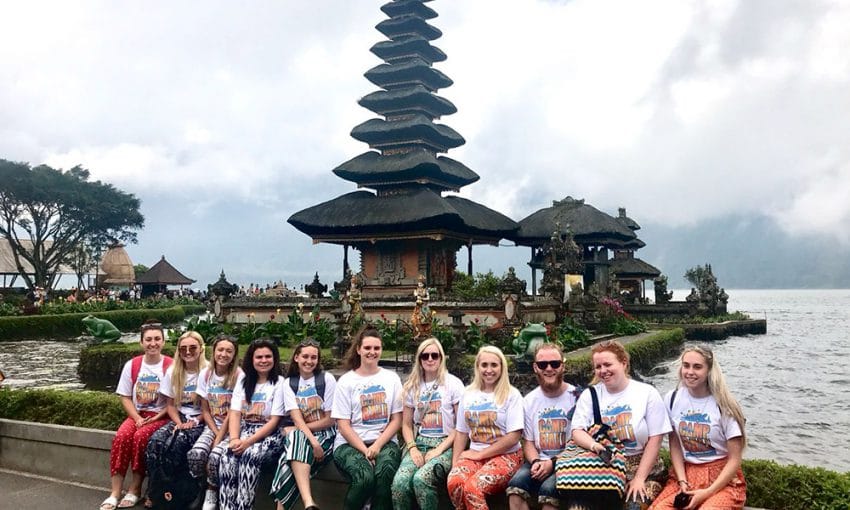 Day 3 – Temple Visits and Monkey Forest!
Spend the day immersing yourself in true Indonesian culture – visit Ganuung Kavi and Tirta Empul temples, witness a Kajak Dance and marvel at the stunning Ubud rice fields! In the afternoon, prepare to visit the amazing Monkey Forest located in the heart of Ubud! Come face to face with these amazing animals, they may even let you feed them! Meals Included: Breakfast.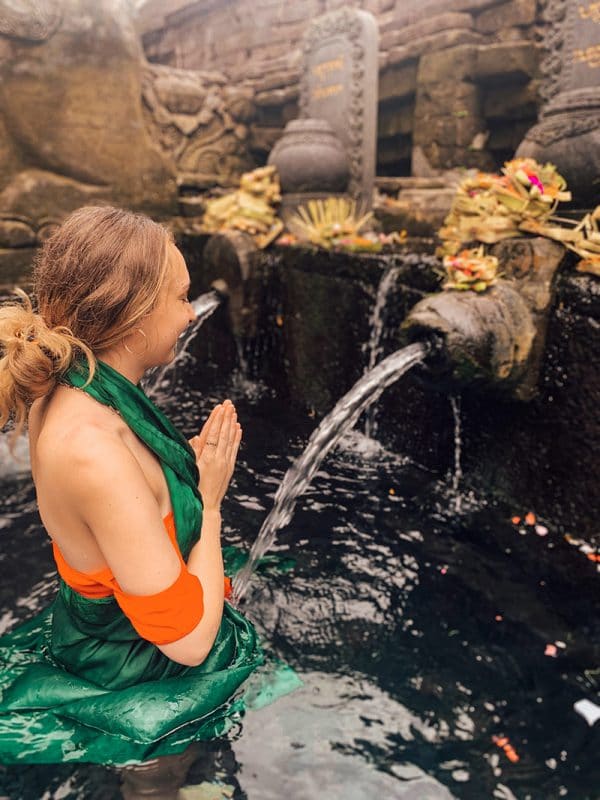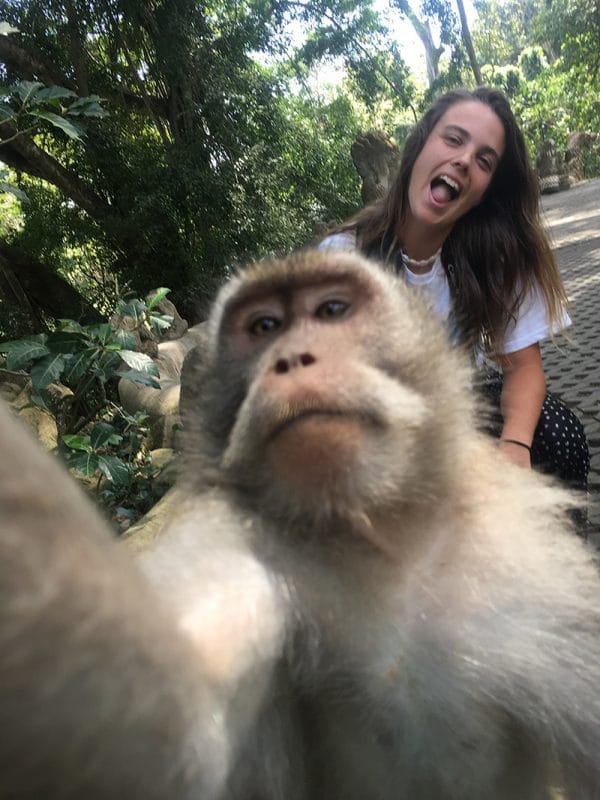 Day 4 & 5 – Community Service
Time to get your hands dirty! The next 2 days will be spent getting involved with a community service project! Renovate and paint kindergartens, schools or temples around Ubud, supporting local families and children; providing them with better living conditions. A truly fulfilling and rewarding experience! Meals Included: Breakfast.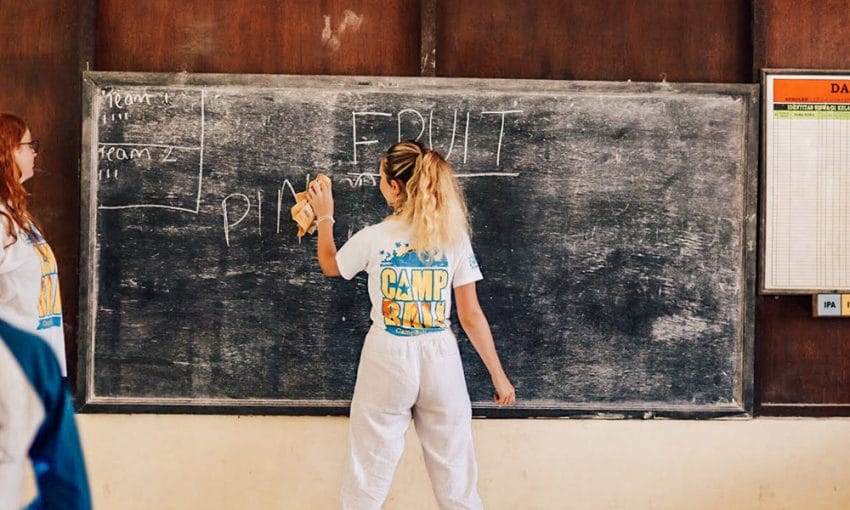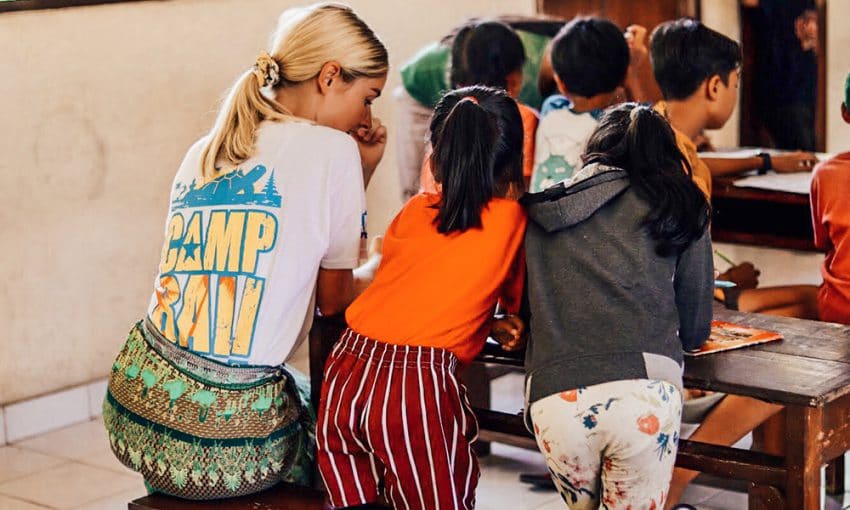 Day 6 – Lempuyang Temple Visit!
Today you'll be heading on a day brimming with culture and history! You'll visit Lempuyang Temple, located in Eastern Bali. This incredible attraction is one of Bali's oldest temples, a must see during your trip! We'll then head to 'Tirta Gangga Tama Ujung' (a mouthful we know!) otherwise known as 'The Water Palace', an aquatic wonderland compromising the most stunning scenery! Meals Included: Breakfast.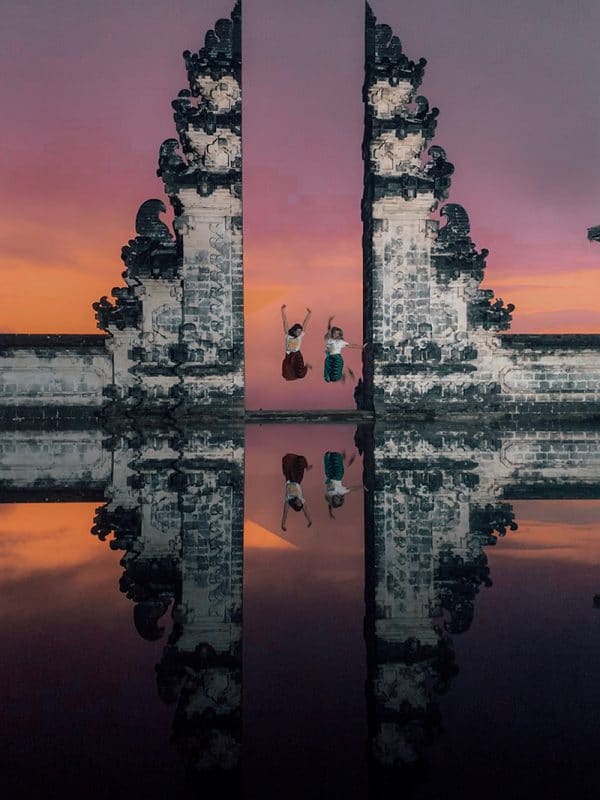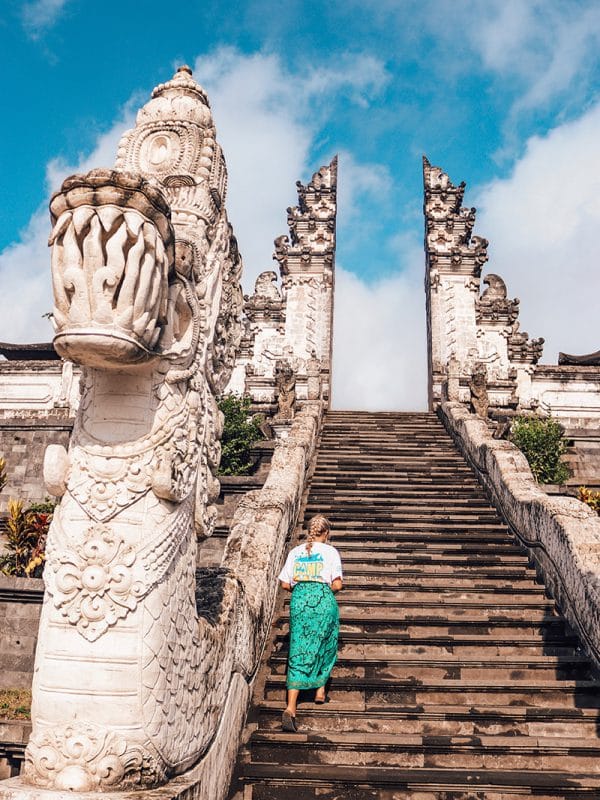 Day 7 – Git Git Waterfall and Beretan Lake visit!
A day of exploring Bali's hidden treasures deep in the forests of central Bali – this one is bound to take your breath away! Marvel at the cascading waters of Git Git Waterfall, before taking a kayak across Beretan Lake in the afternoon! (Don't forget your camera today, we can guarantee several Instagram worthy moments!).
Meals Included: Breakfast.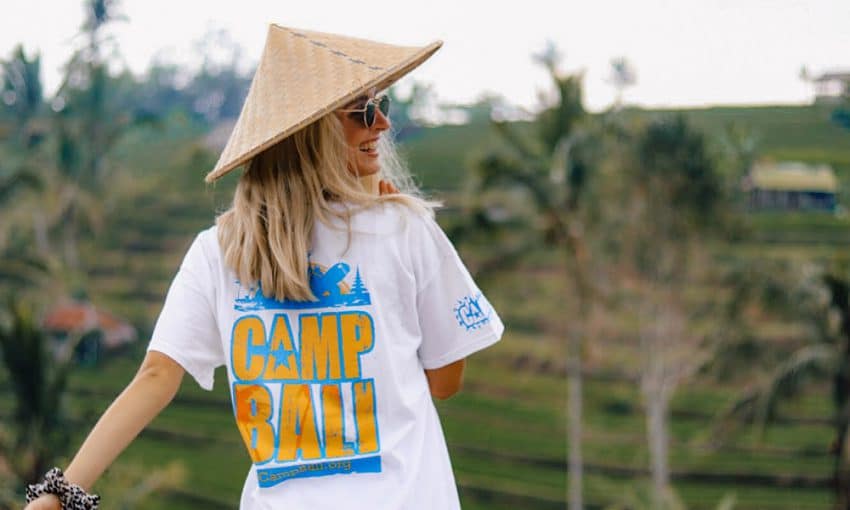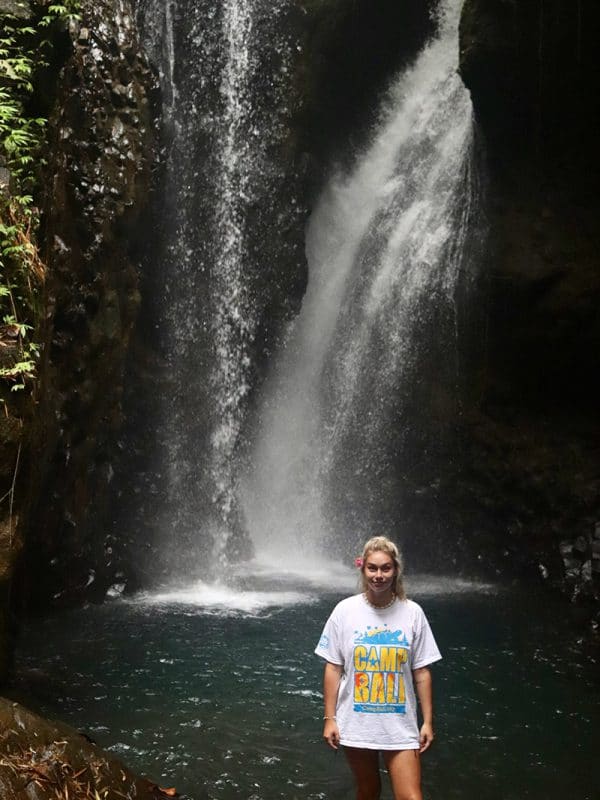 Day 8 – White Water Rafting and Transfer to Seminyak
Prepare for a fun-filled day as you you board a boat for some white water rafting with your camp friends!
Once the adrenaline has subsided, prepare for a transfer to Seminyak – a beautiful resort in Southern Bali!
Meals Included: Breakfast.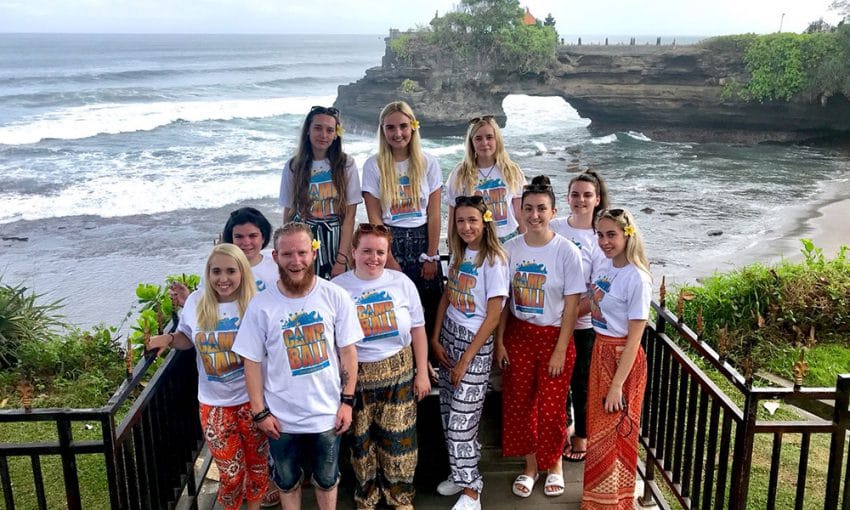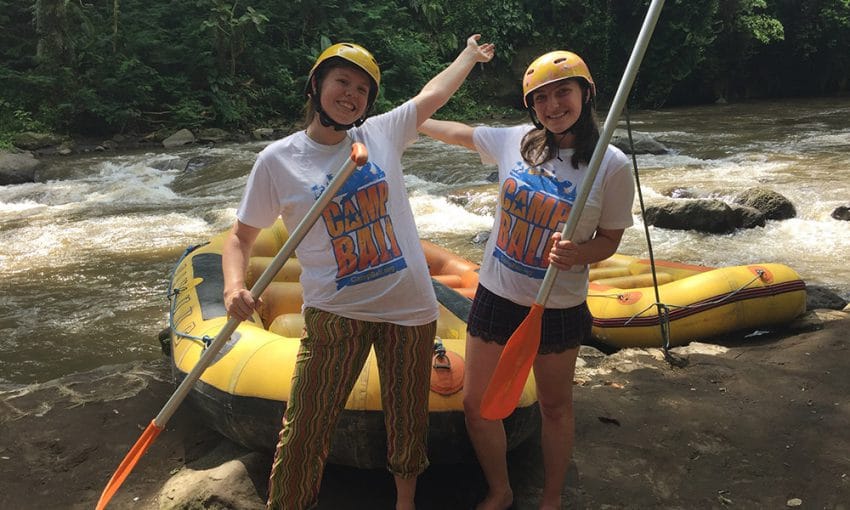 Day 9 – Sea Day followed by Sky Garden Buffet!
Grab your snorkels for a day of exploring the beautiful coral reefs, if you're lucky you may even spot a turtle or two! After drying off, prepare for a farewell dinner with your camp friends at the idyllic Sky Garden Buffet! All you can eat AND drink between 5pm and 9pm!
Meals Included: Breakfast and Dinner.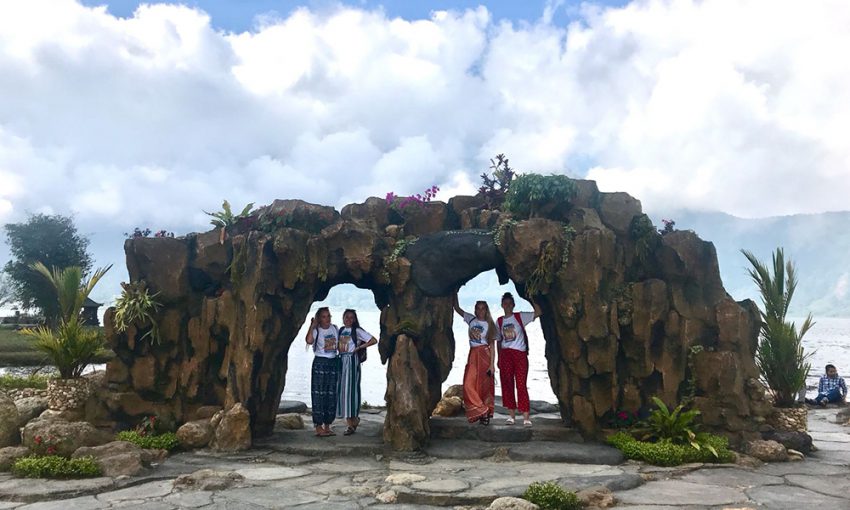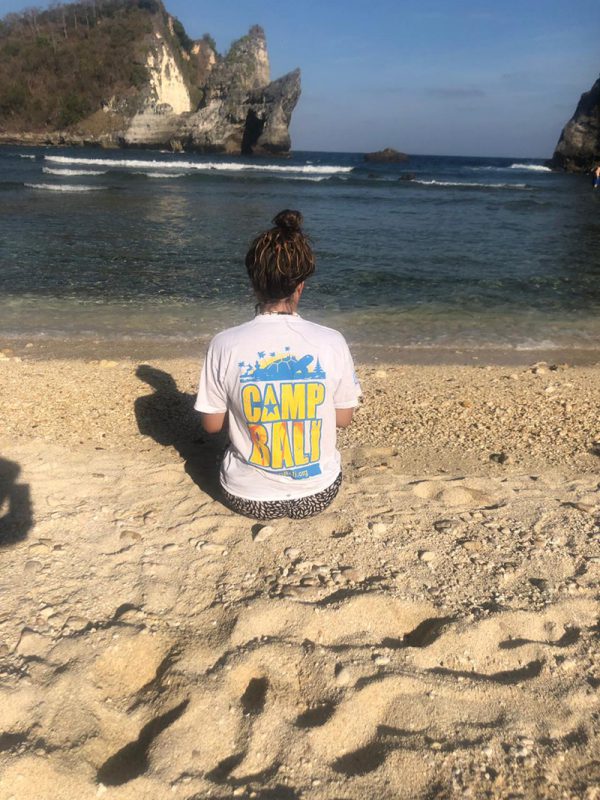 Day 10 – Onward Travel/Fly Home?
Home time 🙁 Time to say goodbye to your new friends, taking lifelong memories with you. For those looking to continue their adventure, our Camp reps are always happy to help arrange any onward travel around South East Asia (we are specialists after all!).
Meals Included: Breakfast* * Inclusivity dependent on the time of arrival and departure.